THE WINES
DOGLIANI D.O.C.G.
Vigna del Vescovo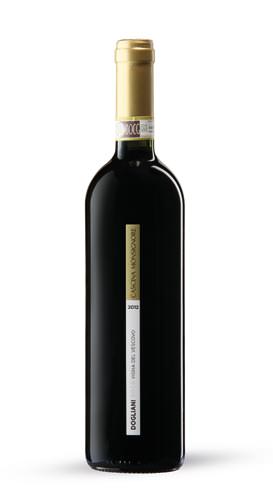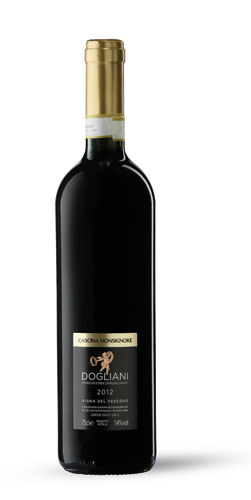 Vines
Variety:100% dolcetto
Density: 4.500 vines per hectare
Trellis system: Guyot
Vineyards
Area: Vicoforte Commune
Altitude: 450/550 m above sea level
Soil: marly / clayey / calcareous
Aspect: south-east, south, south-west
Area under vine: 2 hectares, estate-owned
Year of planting: 1968/2001
Yield per hectare: 5 tonnes
Wine
First year of production: 1996
Bottles produced: 2.000 (approx.)
Acidity: 5,5
Harvest method
Vigna del Vescovo is a wine produced with the best grapes in the vineyard, carefully hand-selected at the beginning of harvest.
Winemaking
The juice is fermented in temperature-controlled steel tanks (28°C) for about 8 days with pumpovers twice daily. After 7/8 days, following pressing, the wine undergoes malolactic fermentation by maintaining the temperature until its conclusion. 
Maturation takes place in steel tanks for the first three months, then the wine is aged in French oak barrels of 300 litres up to the bottling usually in July. 
After bottling, the Vigna del Vescovo is kept in the cellar for six months to ensure the perfect balance of taste and smell. It is released to the market at the beginning of autumn. 
Characteristics of the wine
The color is bright, a seductive ruby red with intense violet hues, almost impenetrable. 
It has aromas of raspberries, plums, cherries and spices. 
In the mouth it is a full-bodied wine, round, full, pleasantly tannic and balanced. 
Multifaceted in its pairing potential, it can be the perfect accompaniment with many things, from meats to cheeses, from antipasti to pasta, but it can also be a surprisingly good pairing with some varieties of fish.