THE WINES
The vineyards of Cascina Monsignore are managed with the utmost respect for the plant and the soil, aimed at achieving the highest quality possible from the land.
We do not use fertilizers or pesticides and the unique location of our vineyards, located at least 500 meters from similar crops, helps us achieve this.
The processing in the cellar is carried out according to the most advanced techniques, despite the small amount of bottles produced.
Our production consists of 2 wines: Dogliani DOCG Vigna del Vescovo and Dogliani DOCG Podere del Monsignore.
DOGLIANI D.O.C.G.
Vigna del Vescovo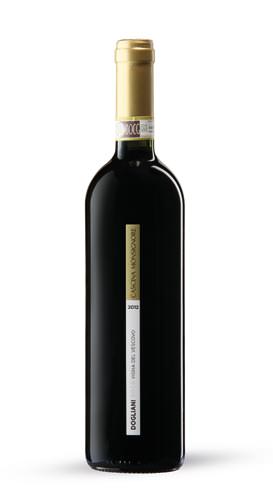 DOGLIANI D.O.C.G.
Podere del Monsignore